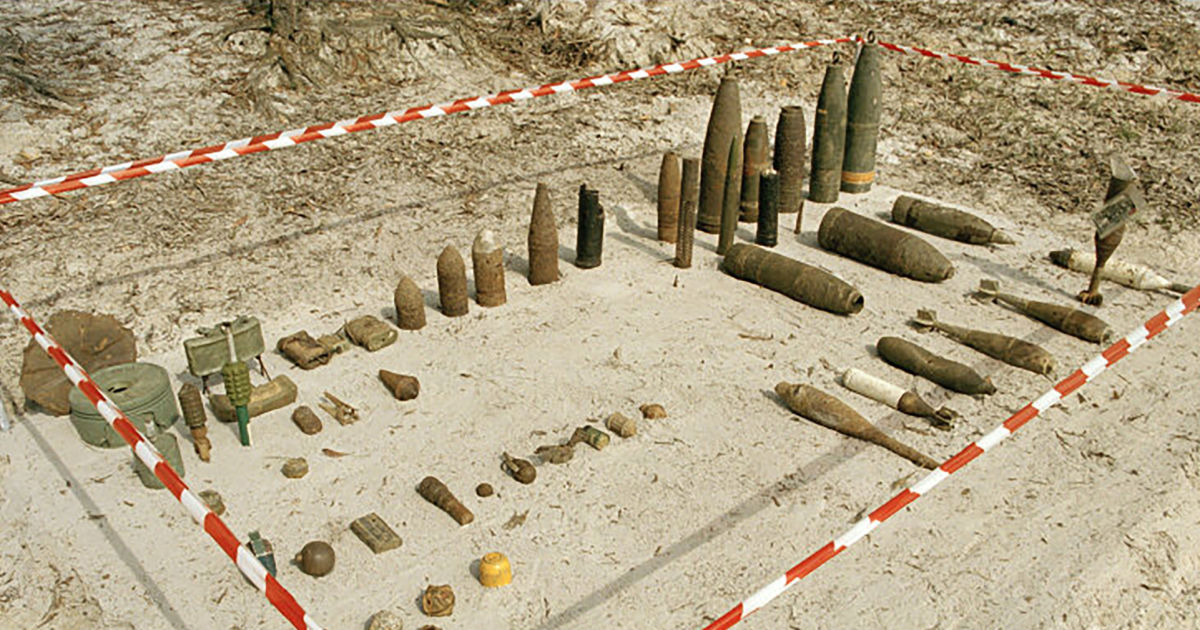 Munitions-clearing operations in Vietnam in 2005. Since the end of the Vietnam War, in 1975, more than forty thousand Vietnamese have been killed by unexploded ordnance.Photograph by Patrick Zachmann / Magnum
"On Saturday, President Obama will set out on a trip to Vietnam, for a visit that's being billed as looking forward to the future rather than back at the bitter history of the past. On the same day, a funeral will be held in Quang Tri province for a man named Ngo Thien Khiet.
Khiet, who died at the age of forty-five, and who leaves behind a wife and two sons, was an expert on the unexploded ordnance, or U.X.O., left over from the Vietnam War. He was particularly skilled at locating, removing, and safely destroying cluster bombs found in the farm fields of Quang Tri, an impoverished agricultural province that straddles the old Demilitarized Zone, or D.M.Z., which once divided North and South Vietnam.
Quang Tri is a place of great natural beauty, a narrow strip of land that stretches from the curving beaches and breakers of the South China Sea, in the east, to the misty, forested mountains along the border with Laos, in the west. Perhaps no other part of the country suffered more grievously during the Vietnam War. More ordnance was dropped on Quang Tri than was dropped on all of Germany during the Second World War. The province was also sprayed with more than seven hundred thousand gallons of herbicide, mainly Agent Orange. The names of battlefields like Cam Lo, Con Thien, Mutter's Ridge, and the Rockpile still give American veterans nightmares. The seventy-seven-day siege of the Marine base of Khe Sanh, in Quang Tri, so obsessed Lyndon Johnson that he kept a scale model of the base in the White House, and demanded daily updates on the course of the battle."
Source: The Vietnam War Is Still Killing People – The New Yorker