Thank You, Xi Jinping
Oct. 18, 2022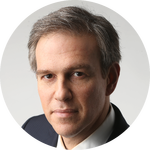 Opinion Columnist
Sign up for the Russia-Ukraine War Briefing. Every evening, we'll send you a summary of the day's biggest news. Get it sent to your inbox.
Dear President Xi:
Please accept my country's gratitude and congratulations as you embark on your third term as general secretary of the Chinese Communist Party. Though it may not be obvious now, we believe your reign will one day be recognized as one of the great unexpected blessings in the history of the United States, as well as that of other free nations.
A few exceptions aside, this was not what was generally expected when you first became paramount leader 10 years ago.
Back then, many in the West had concluded that it was merely a matter of time before China was restored to its ancient place as the world's dominant civilization and largest economy. China's astonishing annual growth rates, frequently topping 10 percent, put our own meager economic progress in the shade. In one industry after another — telecommunications, banking, social media, real estate — Chinese companies were becoming industry leaders. Foreign nationals flocked to live, study and work in Shanghai, Hong Kong and Beijing; well-to-do American parents boasted of enrolling their children in Mandarin immersion classes.