Surging demand for cleaner fuel affects household heating and pushes up market prices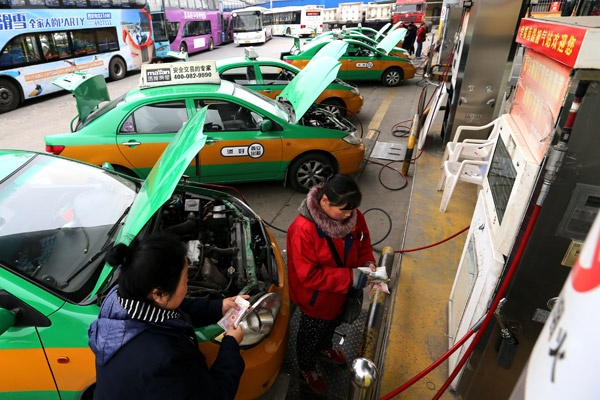 Every day, before starting his shift, taxi driver Zhong Guishun heads to a gas station to fill his tank. Usually, the process only takes a few minutes, but last week it took more than two hours.
Like most cabs in Shijiazhuang, capital of Hebei province, Zhong's car runs on liquefied natural gas, which was in short supply.
"Only a few stations had the fuel. Some of my peers, who have been driving cabs for more than a decade, said the situation is the worst they've ever known," he said, adding that the line of vehicles stretched more than a kilometer.
Although supplies at gas stations have returned to normal, the provincial government has yet to lift the orange alert-the second-highest level, signaling a shortfall of as much as 20 percent-it sent out about gas supplies last month.
http://www.chinadaily.com.cn/a/201712/15/WS5a3300a6a3108bc8c6734c18.html