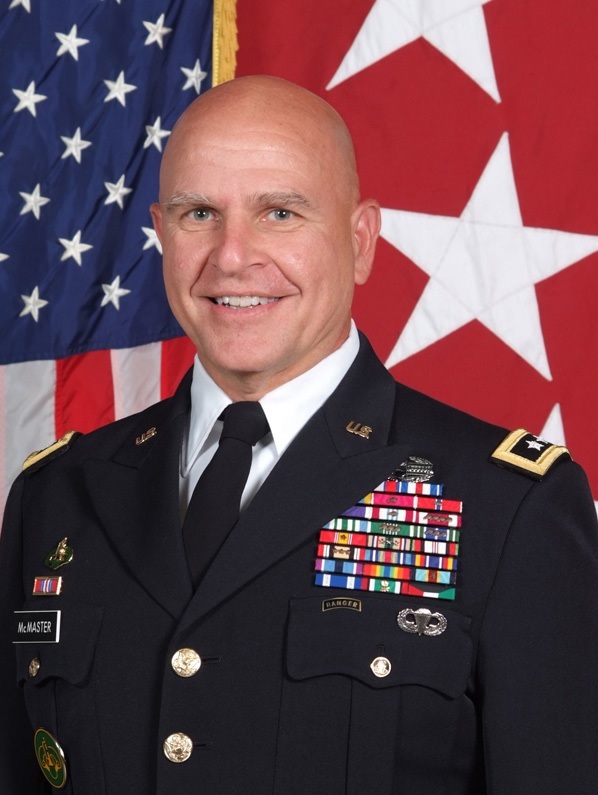 "Early life and education[edit]McMaster was born in Philadelphia in 1962.[2] He went to high school at Valley Forge Military Academy, graduating in 1980. He earned a commission as a second lieutenant upon graduating from the United States Military Academy at West Point in 1984. McMaster earned a Master of Arts and Ph.D. in American history from the University of North Carolina at Chapel Hill (UNC). His thesis was critical of American strategy in the Vietnam War, which was further detailed in his 1997 book Dereliction of Duty.
[3]Dereliction of Duty (book)[edit]Main article: Dereliction of Duty (1997 book)
Dereliction of Duty: Lyndon Johnson, Robert McNamara, The Joint Chiefs of Staff, and the Lies that Led to Vietnam is a book written by McMaster that explores the military's role in the policies of the Vietnam War. The book was written as part of his Ph.D. dissertation at UNC. It harshly criticized high-ranking officers of that era, arguing that they inadequately challenged Defense Secretary Robert McNamara and President Lyndon Johnson on their Vietnam strategy. The book examines McNamara and Johnson's staff alongside the Joint Chiefs of Staff and other high ranking military officers, and their failure to provide a successful plan of action either to pacify a Viet Cong insurgency or to decisively defeat the North Vietnamese Army. McMaster also details why military actions intended to indicate "resolve" or to "communicate" ultimately failed when trying to accomplish sparsely detailed, confusing, and conflicting military objectives. The book was widely read in Pentagon circles and included in military reading lists.
Source: H. R. McMaster – Wikipedia
H.R. stands for Herbert Raymond. Apparently, he thought we could have won the war, if we had just fought better. I suggest you read my novel, The Tay Son Rebellion, about to come out in the next few months.